Today we made our first trek of the year to the Lowrey Park Zoo. Can you believe we found dinosaurs there? Even though this exhibit was geared toward children, we found that nearly all of the kids there were more than a little frightened - including Haden. There definitely is a thing as 'too life-like'.
Does this grin looked a little forced?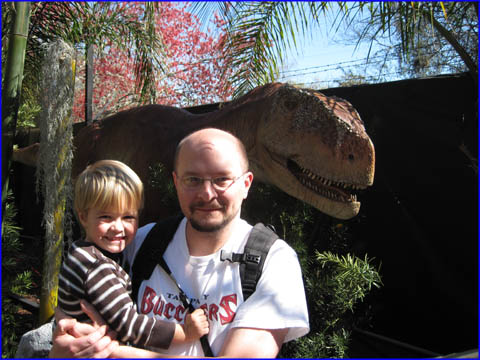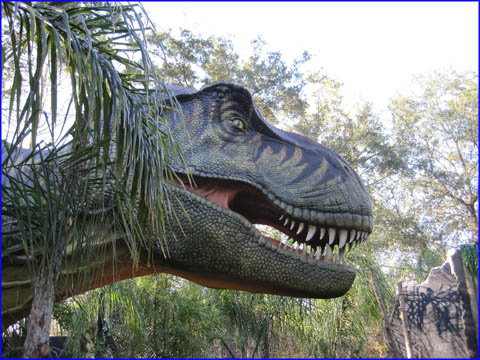 Future Paleontologist?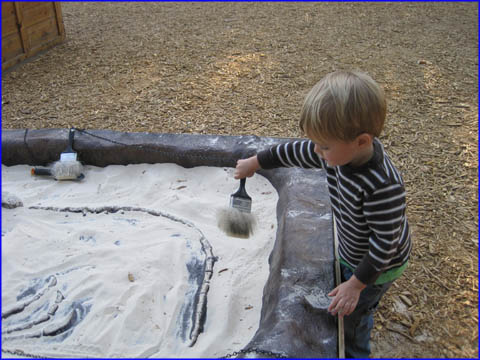 Ah - the most enjoyable part of the dinosaur exhibit: the inflatable slide!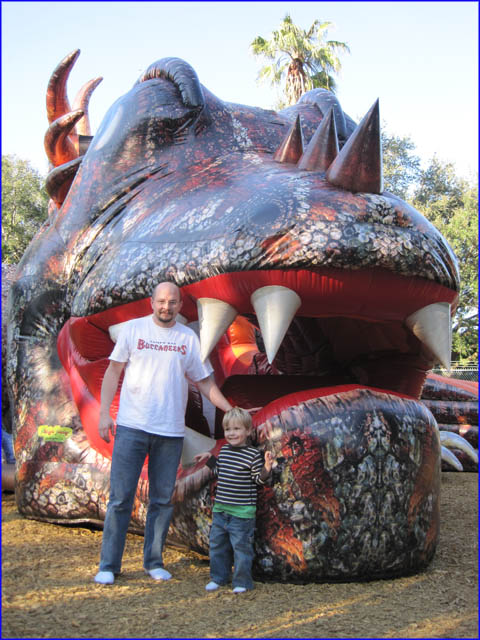 And finally - getting to ride an animal that's a bit more tame.