On Saturday, we took a VIP tour of the new Cowboys Stadium. We wish that there was some way to describe the place that would accurately depict the enormity of the building… and sadly the pictures just don't do it full justice. But here's a few anyway, to try to share just how impressive/ostentatious the place is.
To put it mildly, the first thing you notice when you enter the dome is the *large* TV screen hanging over the middle of the field (OK - the entire field). To put things in perspective, the Mitsubishi sign sitting on the very top of the screen is 5 feet tall!!!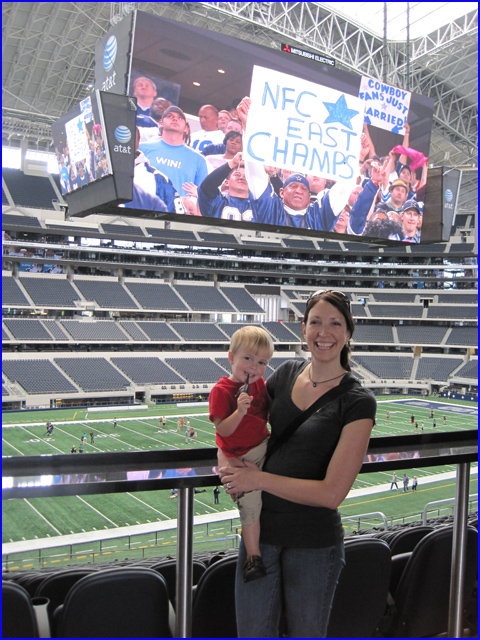 Here's another shot of the massive TV screen, this time from a suite about 4 levels up. How could anyone actually watch the play on the field with this in your field of view?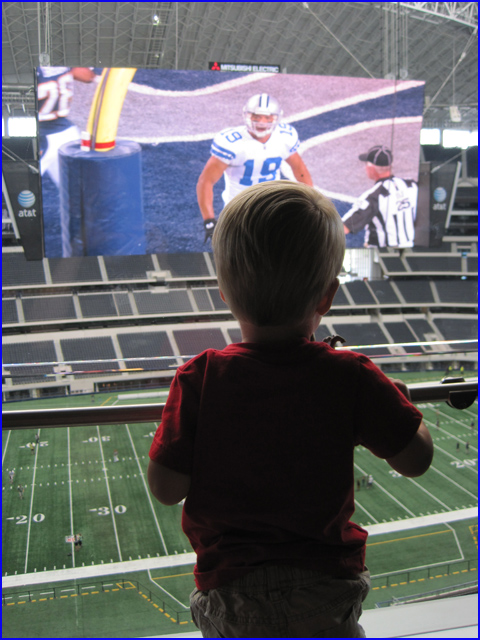 Go Witten's!!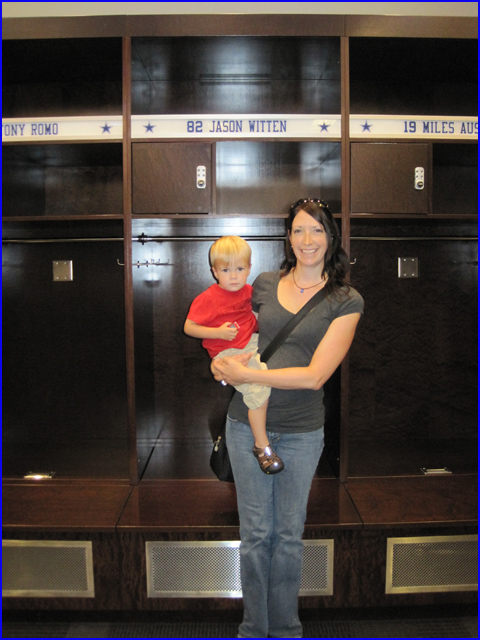 You're how old, Haden?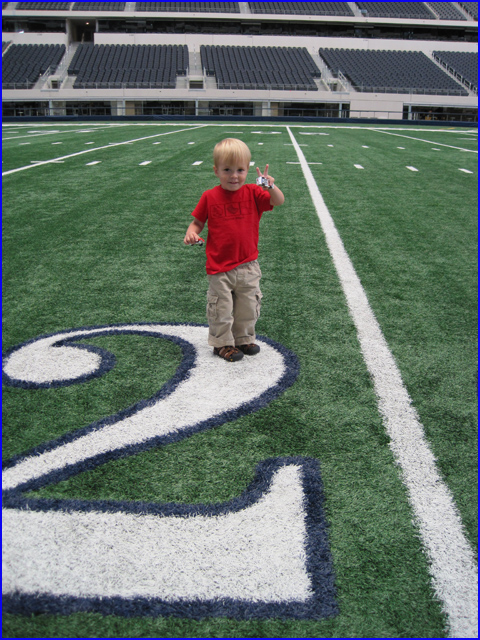 And to close out the tour, we spent quite a bit of quality time running around on the field.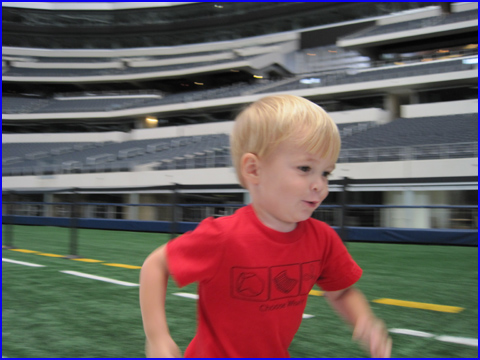 And lastly, here are a few parting shots of the incredible structure.