Recently, Haden has mastered the use of the words "somebody" and "everybody" and just loves to use them in context. Every day before his swimming lesson, he asks "Is somebody swimming?"
This weekend, "everybody" decided that "somebody" should go for their first kayak ride. So Mom and Dad spent the week hyping up the event to Haden by having him try on his life jacket and sit in our big yellow boat in the driveway. Then on Saturday we headed out to Lettuce Lake Park off the Hillsborough River and tested out our passenger. It was a success - Haden loved sitting in front of Mom and watching the birds, the fish, and the trees float by. We think we'll plan another trip soon!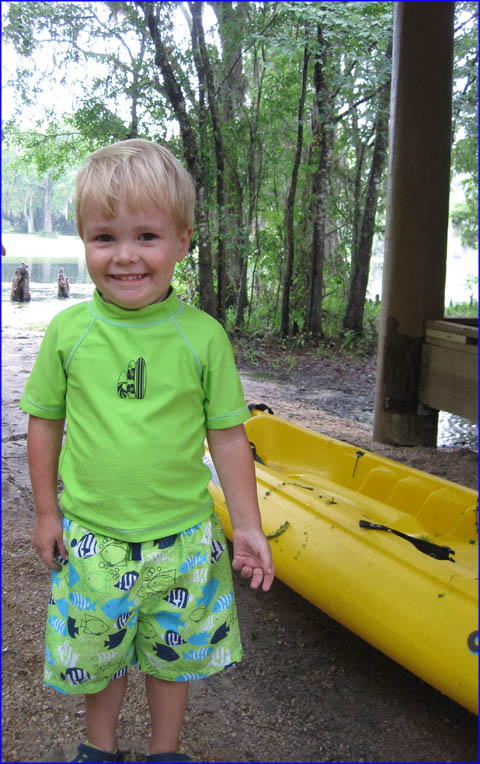 After the boat ride, we took a hike down a boardwalk and climbed the 3 story tower to gain a bird's eye view of the Park.