First roller coaster ride (Goofy's Barnstormer) at Disney's Magic Kingdom. You have to be 35″ to ride and Haden is about 36.5″.



He liked the roller coaster so much, we had to do it a second time. Here he is with Dad on the climb up to the first big drop.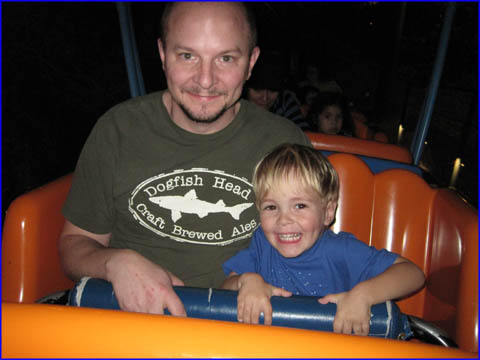 Haden had a great day at the Magic Kingdom - he also got to drive his first car!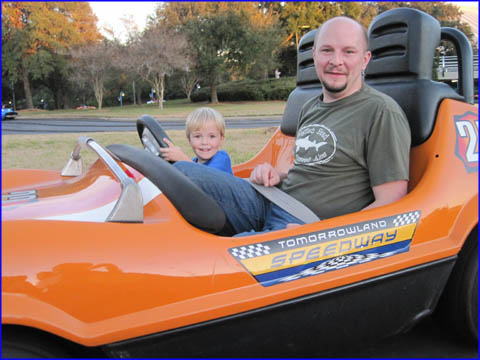 Here he is riding the Jungle Cruise (it was a much bigger hit than Pirates of the Carribean, which surprisingly scared Haden).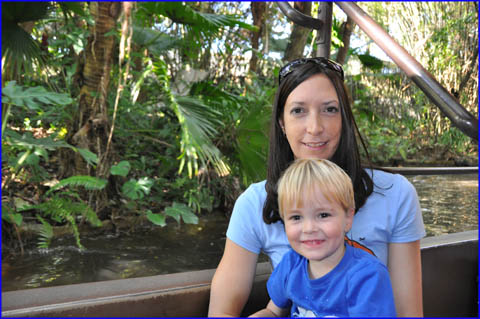 He got to hide amongst some Christmas trees…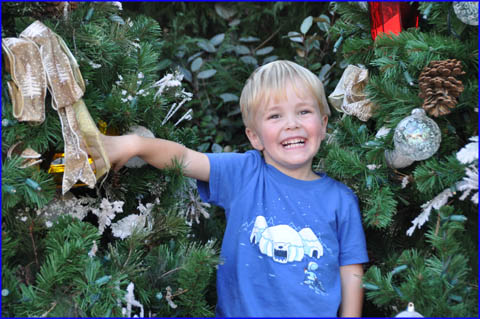 and ride a carousel…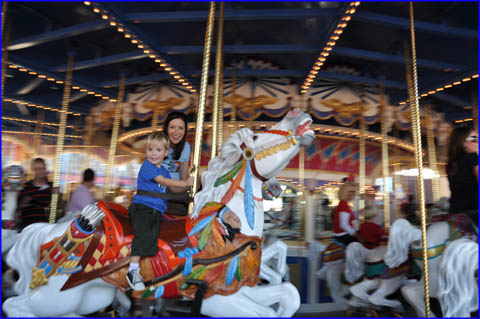 and stare in wonder at the castle after dark.